Keeping Skincare Simple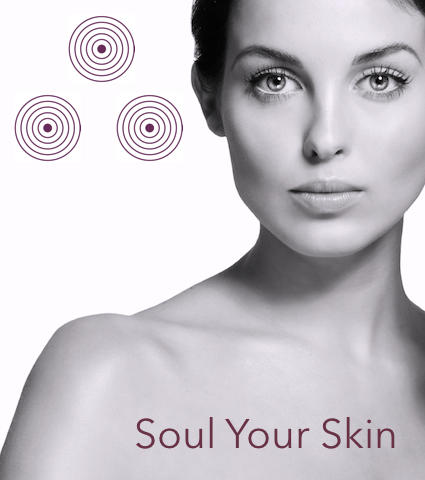 If you are susceptible to acne breakouts, layering face creams and serums over the skin can actively trap sebum over the surface, leading to more pore-clogging and so the cycle continues. Additionally, it is true that stripping the skin's sebum with harsh 'oil-control' products sends a message to your glands to produce more oil. You can simplify everything by using one cleanser, one light day cream and one serum as long as they are rich in antioxidants, proven to reduce acne breakouts by oxidising free radicals. Regular gentle and purifying facials can also help by keeping skin cleansed at a deeper level.
For those of us who are dry and perhaps peri- or post-menopausal, it is tempting to load up with products to stop skin becoming tight, scaly and to simply feel hydrated. Allow skin to breath freely, and concentrate more on what is inside your skincare products; for instance Omega 7 and Vitamins C and E are fabulous for deep hydration and actually balancing sebum production. Inner-Soul's Barefaced Beauty Serum contains an antioxidant-rich blend of Kiwi, Rosehip, Spilanthes Acmella Flower and Squalane to hydrate and nourish in one hit. Remember to eat plenty of gently steamed dark greens, avocados and olive oil to promote hydration from within too.

Are you a sensitive soul? Your skin may be speaking your mind, with flare ups showing an immune response to external triggers, acting as a mirror to how you are feeling inside. Selecting a gentle cleanser, plus day and night moisturisers to protect the skin from inflammation whilst also soothing the mind, will have a dramatic effect. Products high in Resveratrol – a potent antioxidant found in dark berries - will have a dramatic effect. Try Inner-Soul's Tender Cleanse Balm, created with Arctic Cranberry, Calendula and Rose to protect your skin whilst gently removing impurities. Using a light facial massage when applying your face products will improve your skin's circulation too.
Any questions, please contact me here