The Resonance Facial with Sound Sebastien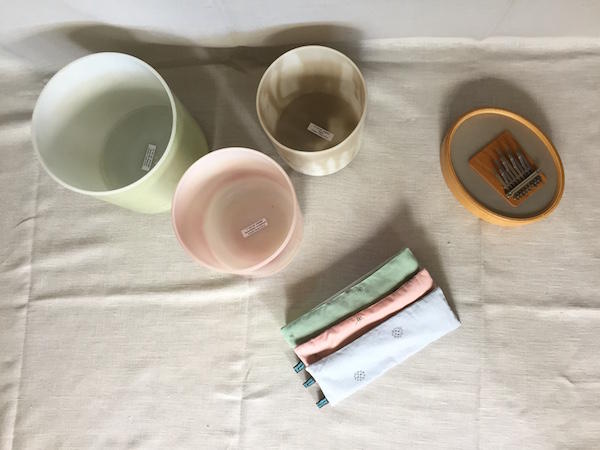 "An extraordinary and rather wonderful experience - my skin had a clarity and lift and I felt more balanced and contained." Sarah Stacey of the BeautyBible.com and You magazine.
An exciting hew collaboration with myself and my sister, Toni Dicks - co-founder of Sound Sebastien - the Resonance Facial is tailored to each individual client, aiming to provide a sanctuary of calm amidst the world's digital intensity.
Sensory healing is at the heart of this treatment where touch, aromatherapy and sound bath therapy come together to bring deep relaxation, harmony and enduring balance. Lifestyle factors such as stress, sleep and physical symptoms are taken into account when planning each Resonance Facial.
I designed the facial part of this treatment to bring a range of therapies to the face, allowing me to assess areas of congestion in the body's systems through the face and tailor to each individual's need. After selecting an organic essential oil blend, Reflexology, Acupressure and Lymphatic drainage are applied to boost blood flow to and away from the face, release tensions and tone muscles to lift and smooth skin. Tension release is also focused around the scalp, neck and shoulders.
The sound bath is created through the playing of a range of Crystal Alchemy Singing Bowls - each contributing its own, unique property by creating a response in the energy centres - or chakras - running through our bodies. The positive effects of sound waves for both mind and body have been well documented, with results highlighting longlasting health benefits.
I work closely with Toni during each session to make the experience bespoke, tailoring to each client's personal need and aim. Group and individual treatments available on request.
Please contact me directly to enquire about this treatment and visit www.soundsebastien.com for more information on Sound Baths