On-The-Go Beauty Tips for Festival Season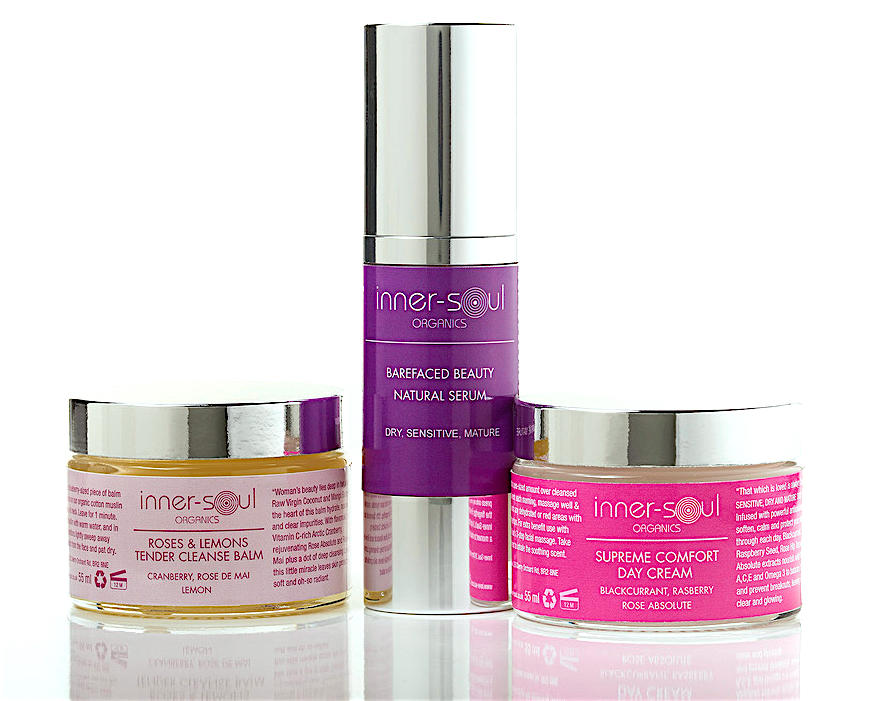 Click to Shop This Post
Festivals are all about music, spending good times with friends and being outside in the elements. Here are my top tips to help you stay radiant from the inside out on your festival weekend! Emma xx
Tip #1 Leave Your Hat On
Even if it's a cloudy day, the sun can still reap havoc on the skin, causing hyper-pigmentation and free radical damage, leading to premature aging. The nose, forehead and cheeks are most at risk, so always pop some sunscreen on - at least factor 30, and don't forget your neck - and add extra protection by covering up with a hat.
Tip #2 Cleanse, Cleanse, Cleanse!
If you do nothing else for your skin over the festival weekend, make sure you cleanse at least once daily. This will help skin to maintain its sebum levels, preventing excessive oiliness and dehydration. Inner-Soul's Roses and Lemons Tender Cleanse Balm gently detoxifies skin without stripping away its natural oils, and is strong enough to remove makeup (and mud!!) Smells heavenly too and comes with a FREE organic cotton muslin.
Tip #3 Love Your Legs
Short-shorts, ditsy dresses and wellies are the festival uniform we all love. Give your pins the VIP treatment with a daily slick of our 99% organic Cellulite Body Oil. Our testers say its effects last up to 48 hours* and this little miracle has been enriched with natural extracts to banish cellulite, hydrate and smooth you from top to toe. Comes in a handy 30ml travel size too.
Tip #4 Dare to Bare
Barefaced Beauty Natural Serum contains olive squalane to leave skin with a gorgeous dewy finish, so you may feel brave enough to leave your foundation at the tent! if not, it's light enough to go under makeup, plus it's bursting with antioxidants to nourish as you party into the small hours. Cute handbag size too.
Tip #5 Get Your Beauty Sleep
Ok, I know festivals are more about partying than sleeping, but if you do decide to head back to the tent and lay your pretty head down for some well-earned zzz's an eye mask is a must. Helping to de-puff eyes, block out daylight, AND relax you gently into dreamland, inner-Soul's Silk and French Lavender Snooze Mask will have you bright eyed and refreshed in no time, whilst adding a little luxury to your experience.